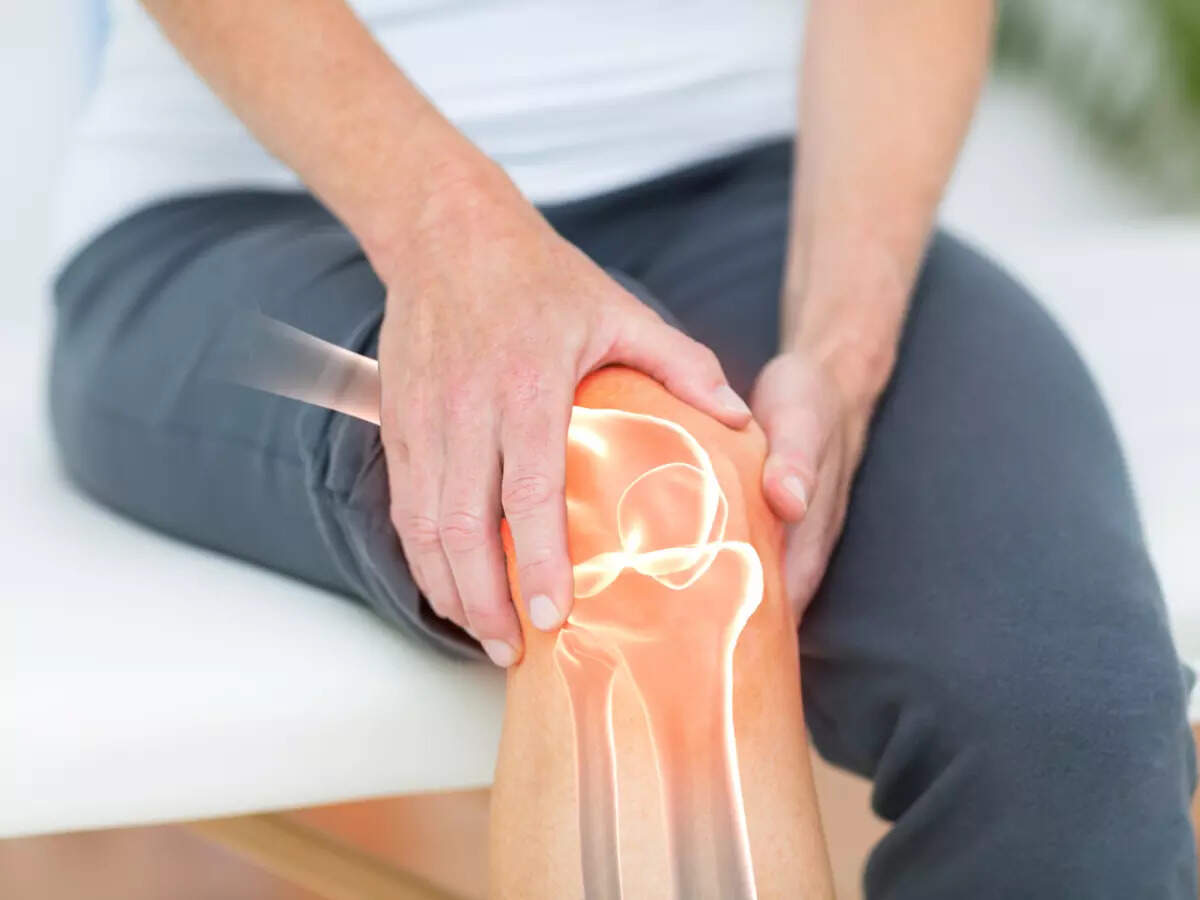 New Delhi: More than 2. 5 lakh people undergo total knee replacement (TKR) in India every year, which is 2. 5 times the number of such procedures conducted annually about five years ago, says Dr Rajesh Malhotra, head of AIIMS orthopaedics division.
Increased longevity, desire to remain fit and mobile, and most importantly, availability of expertise and infrastructure to perform the procedure which involves replacing the knee joint with an artificial one are driving this growth, he adds.
On the flip side though, Malhotra says, along with the rise in TKR, doctors are also seeing an increase in the instances of complications related to the procedure. "Five years ago, we would rarely get patients suffering from complications associated with a TKR who needed revision surgery. Now, one out of every 10 patients visiting orthopaedic OPD have these problems," Malhotra said, adding that the reasons are many.
Surgery-specific reasons may include prolonged procedure leading to excessive blood loss and soft tissue damage. Patient-specific reasons may include poor control of blood sugar levels and non-adherence to post-operative care. "Diabetes should be well controlled before a patient is taken up from TKR," Malhotra said.
Obesity, he added, is the "enemy" of the knee. "Many patients seeking to undergo TKR may be able to avoid the procedure if they are able to reduce weight only. In addition, surgical and post-surgery complications tend to be higher among the obese people and, therefore, extra care may be required in such cases to reduce the risk of complications," the AIIMS professor said.
Dr Apurv Mehra, visiting consultant, orthopaedics division at Max Super Speciality Hospital, Patparganj, said early complications post-TKR can be caused due to infection or re-trauma. "Maintaining pre-operative hygiene, detailed evaluation of the patient's vitals including blood pressure and blood sugar levels and cardiac evaluation is important," he added.
Dr J Maheshwari, senior orthopaedic surgeon at Sitaram Bharatia Institute of Science and Research, said any pain or swelling post-surgery which is suggestive of infection should be handled aggressively and immediately. "If the infection or complications aren't tackled in time, the case becomes difficult to salvage," he added.
Pushpa (68), had a total knee replacement at a private hospital in Ghaziabad on July 7. After surgery, she had immense swelling in both legs. She was supposed to be discharged on July 12 but due to redness near the stitches, the doctors decided to halt the hospital discharge and do a washout by opening stitches, her son said.
He added, "My mother was discharged on July 17 from the hospital and came home but the fluid discharge didn't stop. But the operating surgeon, instead of addressing the problem, kept insisting that the fluid leak wasn't anything serious and shall improve with time. It didn't. "
The 68-year-old is currently undergoing treatment with another doctor who has put her on high-dose antibiotics to manage the infection so she doesn't need another surgery.