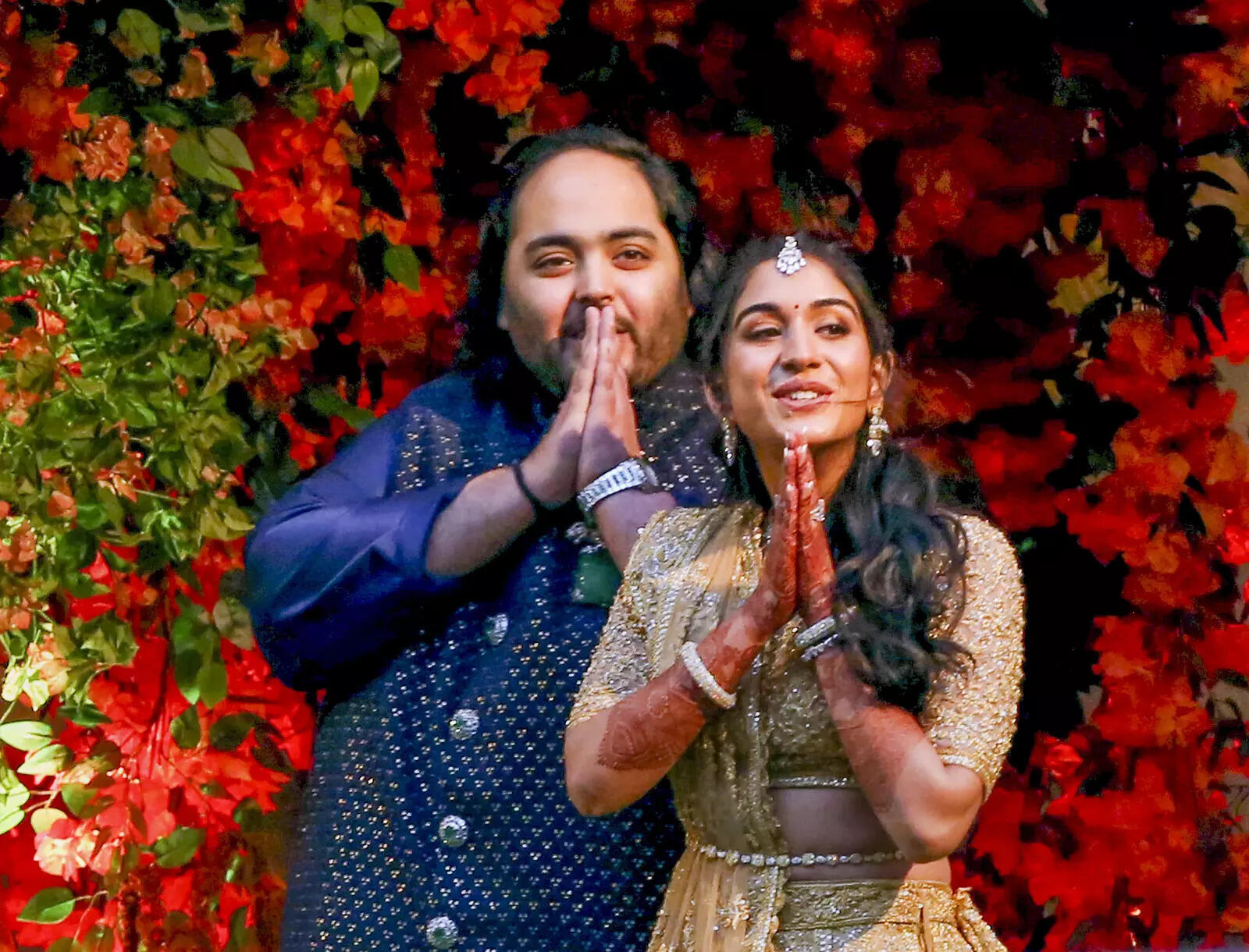 The youngest scion of the Ambani family, Anant Ambani got formally engaged to his childhood sweetheart, Radhika Merchant recently. And while everyone did discuss how regal the couple looked at the engagement ceremony, they almost forgot to mention anything about Anant's luxurious brooch, which has now become the talking point on social media.
Anant accessorised his blue kurta set with the Panthère de Cartier brooch made in platinum/gold, set with beautiful diamonds and rosettes made of cabochon cut onyx. The panther's nose has a black onyx as well and its sparkling eyes are made of pear shaped emeralds.
What's special about this brooch is the fact that the body parts of the panther can move in a way that the brooch can be used as a piece of multi-purpose jewellery. The head can rotate, and the limbs can transform into a pendant or a ring and even earrings. The brooch has been a popular piece of jewellery historically, in fact, according to reports, the Duchess of Windsor had a clip brooch ordered in 1949 and it featured platinum, white gold, single-cut diamonds, two pear-shaped yellow diamonds, one 152.35-carat Kashmir sapphire cabochon, and sapphire cabochons.
Deepthi Sasidharan, who is a popular art historian and curator, took to Instagram to highlight the history of this brooch.
"Cartier Panther brooches are usually made in platinum or gold and the bodies are set in brilliant diamonds And the panther rosettes are made from cabochon cut onyx. The nose is also black onyx and the dazzling eyes are made of pear-shaped emeralds," she wrote.
"A striking testament to wealth and a timeless favourite, endlessly reinvented," she added.