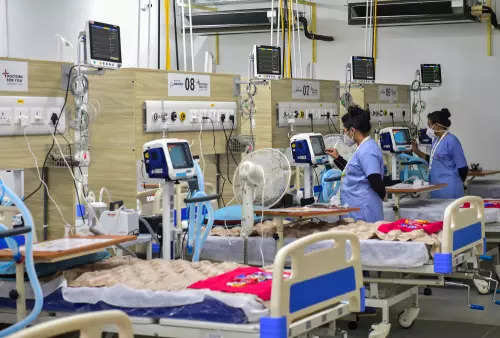 Chennai: Rural intensive care unit service provider CIPACA (Chennai Interventional Pulmonology and Critical Care Associates) has planned to partner with 25 hospitals and create about 250 ICU beds, a top official has said. The city-based ICU care provider hopes to forge partnerships with 25 hospitals and create about 250 ICU beds, supported by the growing enquiries from the hospitals in small towns and rural areas to establish emergency and ICU care operations.
In the last one year, CIPACA has tied up with one hospital every month and ICU beds were created in each hospital. The city-based healthcare provider has set up 100 ICU beds in 12 months, CIPACA managing director Raja Amarnath said.
The healthcare provider runs operations in 20 hospitals across 10 states through partnerships with health care providers in districts and in tier II cities, he said.
"With the growing interest among the hospitals to partner with us, we are planning to forge partnerships with about 25 hospitals and add a minimum of 250 ICU beds to our credentials." Amarnath said.
Such expansion would have a huge positive impact on the rural healthcare economy, he said.
"With the proposed ICU bed additions, we expect to generate employment opportunities for 600 to 800 people in the rural and suburban locations," he said.
In December 2022 CIPACA said it has partnered with two hospitals – Tirukoilur in Tamil Nadu and Giridih in Jharkhand and has launched 24/7 ICU operations.