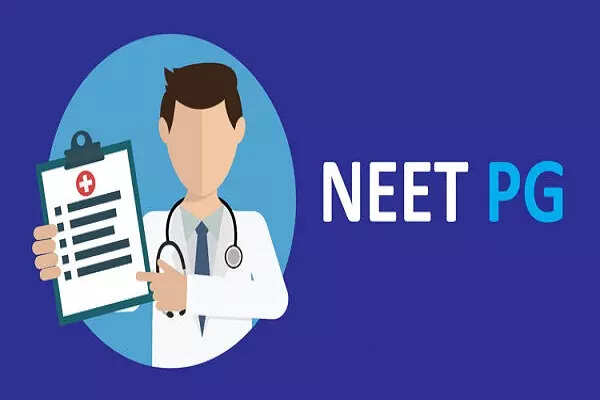 Nagpur:
Federation of All India Medical Association
(FAIMA) has slammed the
National Board of Examination
(NBE) for conducting
NEET-PG
, which was held on May 21, without proper facilities at the exam centres. The association has also alleged rude behaviour by the staff.
Issuing a strongly worded media statement, FAIMA alleged that right from rude staff to lack of infrastructure was reported by many candidates and this now needs to be investigated by the authorities.
The media statement signed by FAIMA president Dr Rohan Krishnan, Dr Amit Yadav (vice-president) and Dr Hareesh Pathak (general secretary) said it is "shameful" for the NBE to "charge exorbitant fees" and yet not provide proper facilities at the centres.
The NEET-PG is conducted by NBE, unlike NEET-UG which is conducted by National Testing Agency (NTA).
"On a day when over 40 degree Celcius temperature was recorded, not even fans were operating in the centres," said FAIMA in a press release. It also claimed some centres had poor sanitation facilities, and "poor conduct of invigilators towards qualified doctors appearing for the test".
The association alleged that at some centres there was no power backup to deal with electricity cuts while exam was going on. "Even drinking water bottles were not provided at the centres," alleged FAIMA.
The association claimed such an environment makes it difficult for those appearing for the exam. FAIMA said that currently India requires specialists in medical field, and the NEET-PG serves as a gateway to higher studies in the crucial field. "The exams should not be conducted in such an arbitary way because it will affect the outcome and which in turn will lead to shortage of specialist doctors in the country, said FAIMA.
The FAIMA criticism comes on the back of an already prolonged friction between the health ministry and many junior doctors, who wanted the exam postponed for some time. Despite all their efforts, junior doctors who acted as the first line of defence during the war on Covid, were not able to convince the authorities and the exam was held as per schedule on May 21.
They have demanded that authorities look into the matter immediately and take action. FAIMA has also demanded that the answer keys for the exam be released immediately.