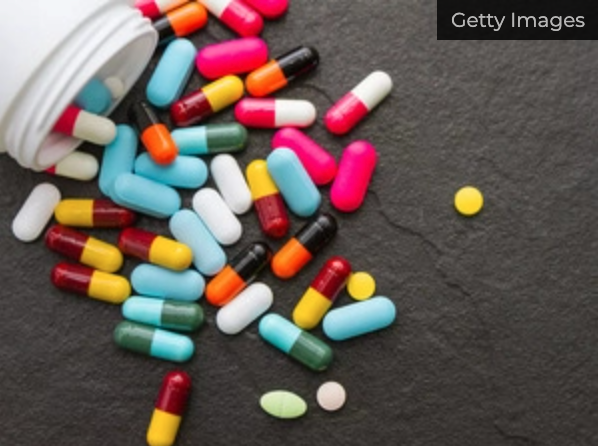 Jaipur: In a bid to control the abuse of narcotic drugs and psychotropic substances (
NDPS
), 11 drugs have been identified for sale under the watchful eyes of the directorate of food safety and drug control (
DFSDC
), a newly formed body to prevent sale of adulterated food, drug abuse and to prevent sale of spurious drugs.
Certain drugs which are used for treatment of anxiety, depression, pain relievers and other psychological problems are being misused for intoxication, and a lot of youths might be indulged in addiction of such drugs. Hence, the DFSDC has issued directions to all the chemists across the state to keep a daily record of 11 drugs- which can be used for drug abuse.
"These 11 drugs are codeine, tramadol, alprazolam, clonazepam, diazepam, diphenoxylate, nitrazepam, etizolam, pentazocine, buprenorphine, chlordiazepoxide," said a senior health official.
He said that with the aim of preventing misuse of these 11 drugs, a tracking and monitoring system has also been developed in the state. With the help of the department of information technology and communication, an online portal has been prepared, to make the NDPS stock entry live. Now, the health department will be able to keep a check on availability of these drugs and its daily sale through the online portal.
Chemists have been directed to enter the availability of the 11 drugs, its sale and purchase with the details of their drug license, the tracking of which will be done online.
The first in the list is Codeine, which is used to relieve mild to moderate pain. It belongs to narcotic analgesics (pain medicines) group of medicines, which is why the health department has put it in the list of drugs, which will be kept under tracking for its strict monitoring.
The second in the list of 11 drugs is Tramadol, which is an opioid analgesic of the same family of drugs as medications like oxycodone and hydrocodone, considering its misuse for addiction the Centre had declared it as Psychotropic Substance in April, 2018. "Tramadol helps in relieving pain, as it provides relief in moderate to severe pain, it is a common drug which is sold for pain relief," said a leading chemist of the city.
Alprazolam belongs to a class of medicine known as Benzodiazepine, which is used in treatment of anxiety, seizures and panic attacks.
Clonazepam and Diazepam tablets also fall under the category of Psychotropic Substances under Narcotics Drugs and Psychotropic Substances Act, 1985. Clonazepam is used as an anticonvulsant and also helps in management of epilepsy. Diazepam is used as anti-anxiety, sedative, hypnotic as it has anticonvulsant properties.
Among the other drugs Etizolam is used to treat anxiety and insomnia, Diphenoxylate is an opioid drug used for the treatment of diarrhea, Nitrazepam is used as sedative, anxiolytic, amnestic, and anticonvulsant drug as it is a hypnotic drug.
The sale of Pentazocine (used to relieve moderate to severe pain), buprenorphine (for acute and chronic pain) and chlordiazepoxide (to treat anxiety and alcoholism) will also be strictly monitored by the health department.