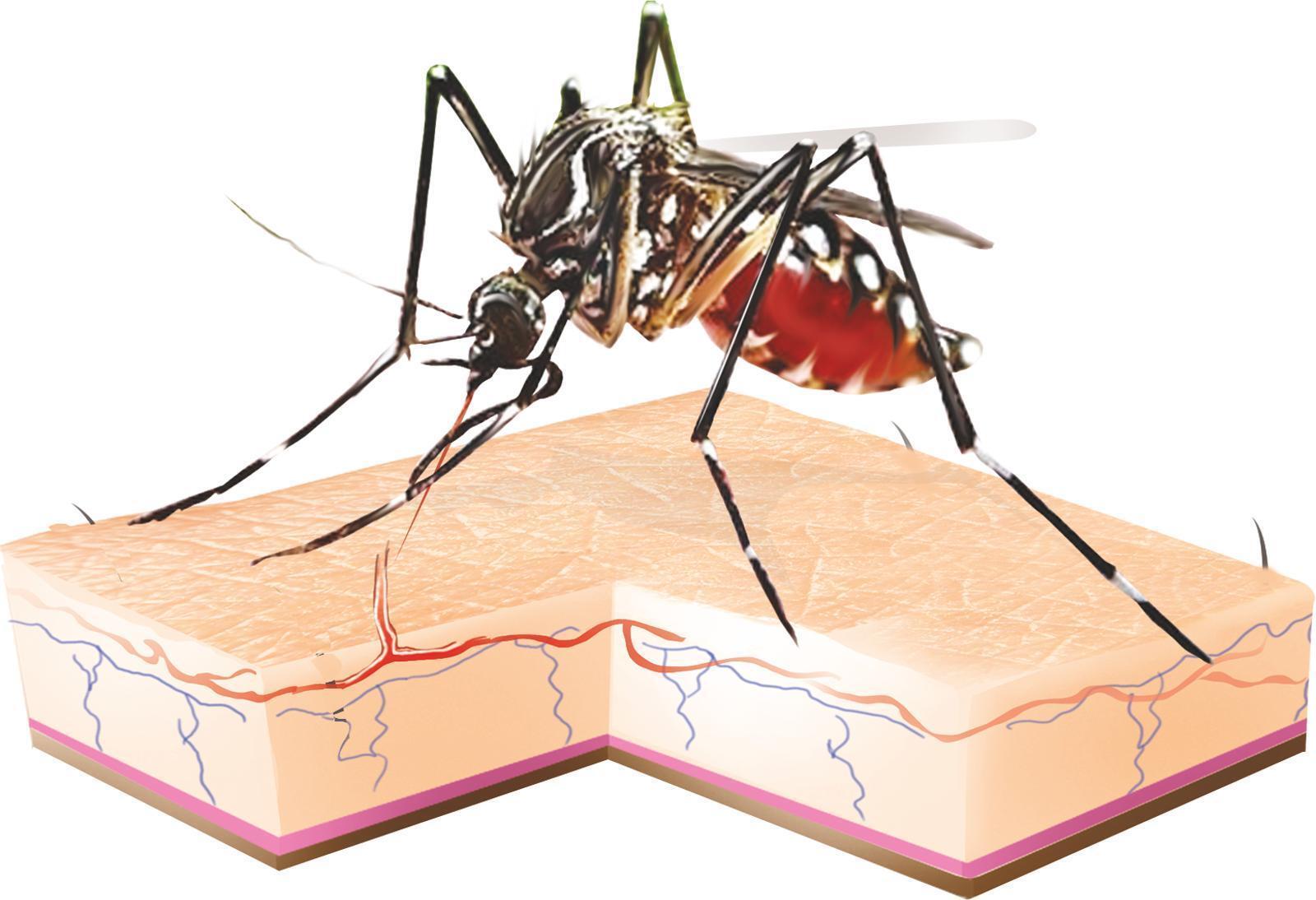 Kochi
: As Ernakulam is witnessing an alarming rise in dengue cases district health officials have issued a warning that strict legal action will be initiated against those who create favourable situations for the breeding of aedes aegypti, the mosquito that spreads the viral disease.
They said legal action will be taken under public health ordinance against those who fail to control the breeding of mosquitoes. "If we notice houses or buildings with breeding sites of aedes aegypti during our inspection we will issue notices to the owners asking them to clear the sources or to face legal action," said a health official adding that the move is to encourage people to employ source reduction methods or the removal of mosquito breeding and breeding habitats.
The health authorities have decided to strengthen inspection in the district in the coming days. Houses, institutions, and other areas will be inspected. Fines will be imposed on those who fail to employ source reduction methods even after getting a notice.
As many as 547 probable and 210 confirmed dengue cases were reported in the district till Tuesday in Ernakulam this year. Of these, 101 probable and 20 confirmed dengue cases were reported in first 10 days of May. Five probable dengue deaths have also been reported this year so far.
It has been noticed during the inspection that Aedes mosquitoes breed indoors in pots and vases with water collected inside them. Abandoned utensils, coconut shells, toys, tyres, leaves of pineapple, trays under refrigerators, tanks in under construction buildings are other major spots where the dengue mosquitoes breed.
Edakochi, Thammanam, Pachalam, Elamakkara south under the Kochi corporation, Thrikkakara municipality and Kunnathunad panchayat are the regions that have been accounting for most of the dengue cases reported in the district. Vector control activities have been strengthened in houses, flats, and institutions in the areas where cases have been reported.
By employing source reduction methods dengue fever can be prevented. To ensure this, authorities have called for observing a "dry day" every Sunday in houses. On "dry day", possible breeding sites will be checked to eliminate the possibility of mosquito breeding. Schools and institutions and public places have been called upon to observe the "dry day" on Fridays and Saturdays, respectively.