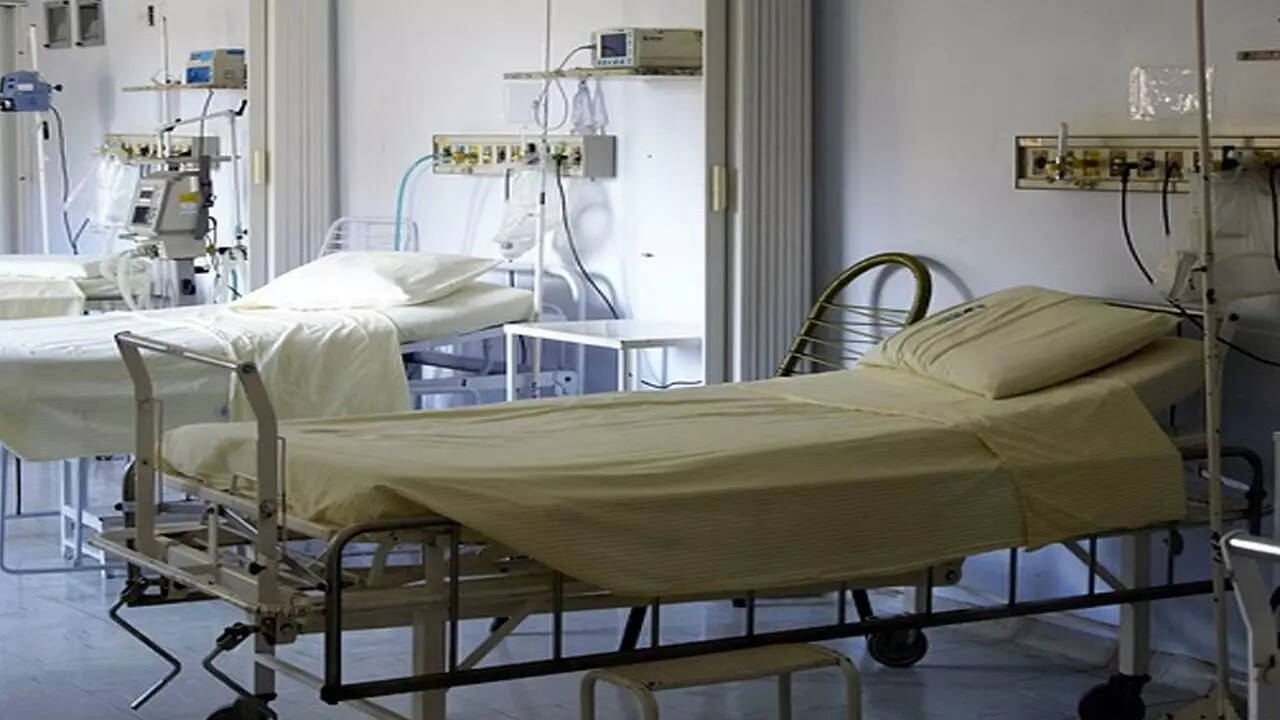 Kolkata: The
West Bengal Clinical
Establishment Regulatory Commission (
WBCERC
) said they had almost fixed private hospital charges for inpatient, outdoor and diagnostic services and was waiting for the state nod to implement the rates.
In an affidavit filed in the Calcutta High Court in response to a PIL against alleged arbitrary charges of private hospitals, the health panel on Friday said it was "trying its level best to ensure the regulation comes into force at the earliest" and it was waiting for an approval from the state health and family welfare department. The state government also told the division bench of Justice Prakash Shrivastava and Justice Rajarshi Bharadwaj that it would examine the proposals at the earliest. The HC will next hear the PIL, filed by advocate Srikanta Dutta, on August 26.
Last April, the WBCERC had rolled back a directive to private hospitals, barring them from raising charges during the pandemic, and allowed them to hike rates by a maximum of 10%. Most private hospitals have since raised their charges by an average of 5%-7%. A further hike is imminent following a proposed 5% GST on beds that have a rate of Rs 5,000 a day or more.
Association of Hospitals of Eastern India president Rupak Barua said it was still too early to comment on the decision. "We are not yet aware of the rates to be fixed and will wait for them," said Barua, also AMRI Hospitals CEO.
Some private hospitals said they were wary and hoped the prescribed rates would be reasonable and allowed them to "grow and invest further". Another private hospital head said the decision was an "infringement on the right to fix rates as per the prevailing market costs".
"It is unfair to fix a ceiling at a time we have raised our charges by a small amount after two-and-a-half years," he said.
"We are waiting to see the rates and expect them to be fair. We are under constraints since a majority of our patients are on insurance, for which rates are lower than cash patients. These charges can't be altered as we have a long-term contract with insurance companies. Swasthya Sathi, with its abysmally low rates, has also put a heavy burden on us," said Peerless Hospital CEO Sudipta Mitra.
The WBCERC mentions in the affidavit that it is in the process of "framing regulations for fixing of rates and charges for indoor patient department and OPD, including diagnostics, and it is almost complete". It went on to add the "…said draft regulation is only required to be approved by the health and family welfare department".
The health panel can under Section 38 (iv) of The West Bengal Clinical Establishments (Registration, Regulation and Transparency) Act, 2017 "make regulations with regard to fixing of rates or charges for indoor patient department and outdoor patient department treatment including diagnostics and also to ensure compliance with fixed rates and charges by clinical establishments".