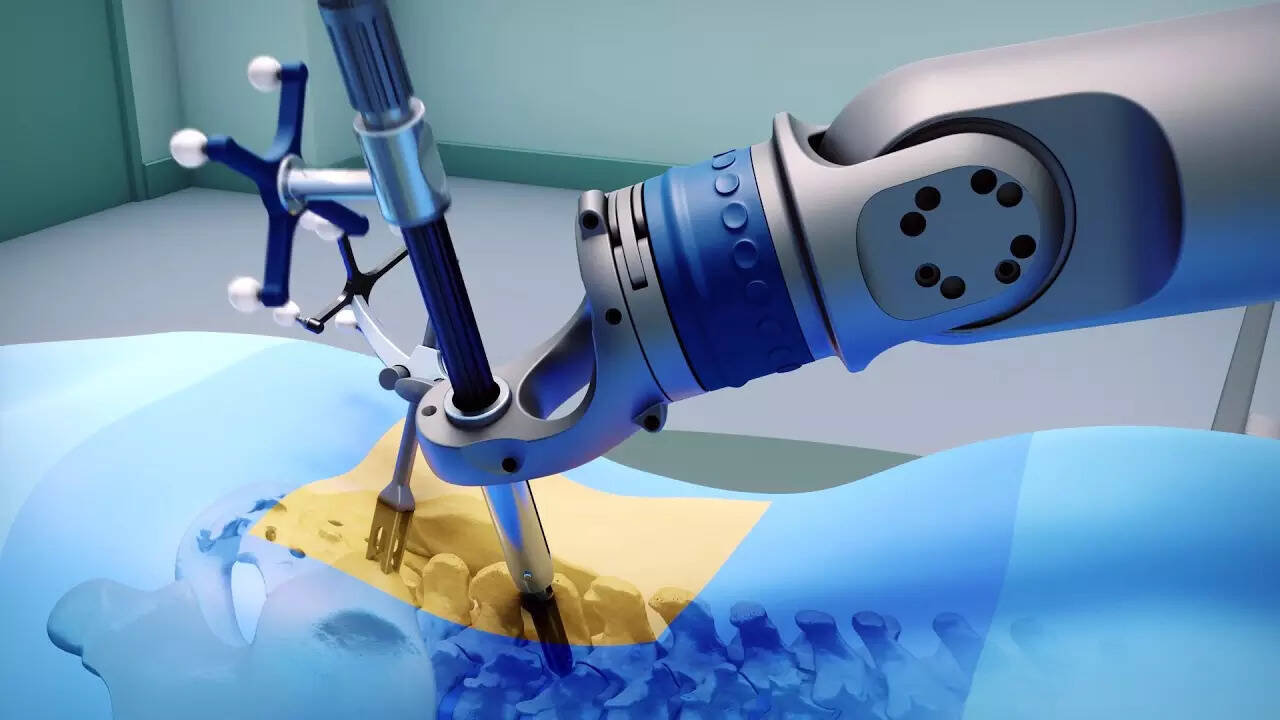 Mysuru
: Docors at Mysuru's Apollo BGS
Hospitals
have performed a high-risk suregery on a 102-year-old man to mend a femur bone fracture so that he can lead as normal a life possible.
The surgery, which is the first of its kind in the city, was done by doctors of the Institutes of Orthopaedics at the hospital.
The patient, Srikantaiah N, was brought to the emergency facility with complaints of pain in the left hip after he had a fall at home. He said he was unable to bear any weight on his left lower limb. Before the fall, Srikantaiah used to independently do his daily chores. After examining him, doctors concluded that there was a fracture on Srikantaiah's left proximal femur (neck of the femur).
The rare bipolar hip replacement surgery, by Dr Balakrishna Gowda TN, the chief orthopaedic surgeon and head of the Institutes of Orthopaedics, was performed to correct this.
Given Srikantaiah's advanced age and the complications of being bedridden, the doctor discussed the matter with his family and decided on a modular bipolar hip arthroplasty.
The surgery is similar to a total hip replacement but involves only half of the hip. Srikantaiah was operated upon for 20 minutes. Within 24 hours of the surgery, he was back on his feet.
According to Dr. Gowda, a minimal incision of 5-6 cm, instead of 14-15 cm, was made to avoid blood loss, and the hip replacement was carried out.
Bharateesha Reddy, vice-president and unit head of Apollo BGS Hospitals, said the Institute of Orthopaedics every year performs 1,300-plus surgeries, of which 100-plus are on patients over 80 years of age and sometimes up to 100 years old. The patients generally have multiple ailments like lung disease, urinary issues and cancer. The surgeries enable them to stay mobile and lead a normal life.