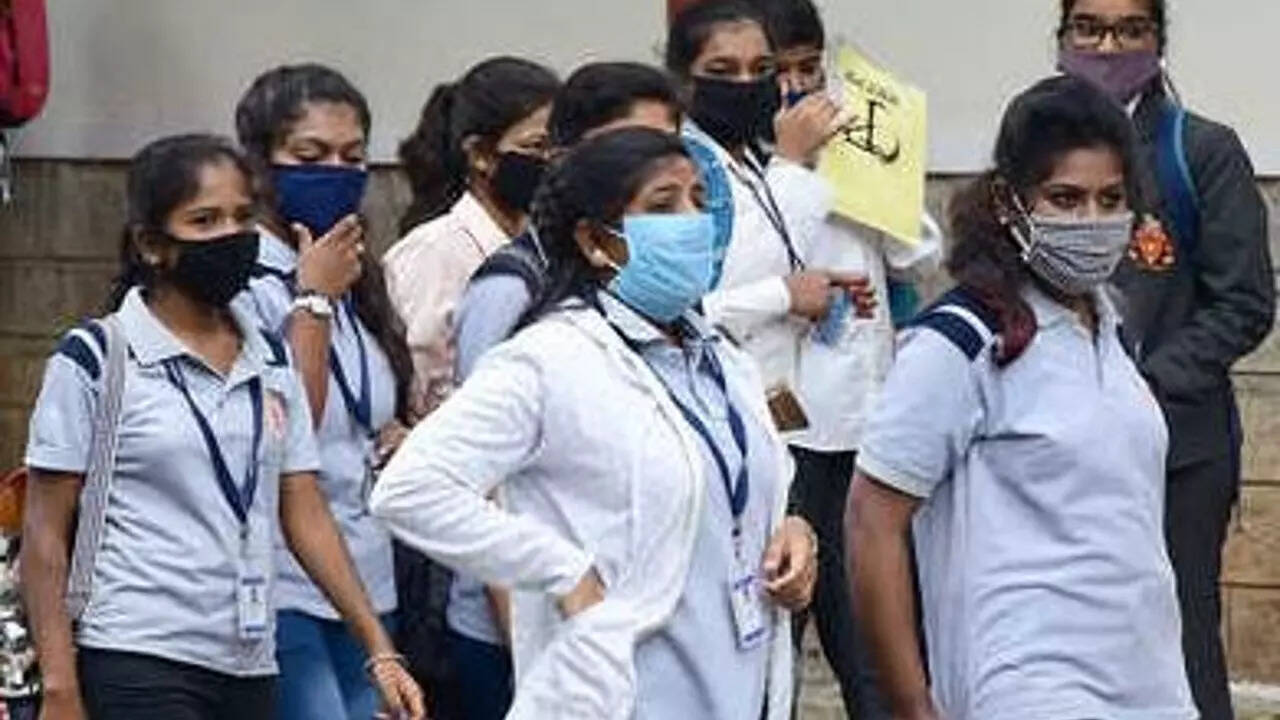 Chennai: Admission to MBBS/BDS courses to the state quota of government colleges and self-financing medical colleges will largely follow the online pattern set by the directorate general of health services as per the prospectus released by the state selection committee.
Applications, which can be downloaded from www.tnhealth.tn.gov.in and www.tnmedicalselection.org, must be filled and returned by 5pm on October 3. The committee will release the rank list after scrutinising the application forms. selection committee secretary Dr R Muthuselvan said. The state committee will hold two rounds of counselling, a mop-up, and a stray round during the next few weeks of counselling. To avoid students from blocking seats, the committee has said that candidates who select a seat in the final phase of counselling and do not join the course within the stipulated time or those who discontinue the course after the cut-off date fixed by the National Medical Commission / Dental Council of India should pay the discontinuation fee of ₹10,00,000 to the selection committee. However, parents and students pointed out various flaws in the prospectus.
Student counsellors like Manickavel Arumugam say the prospectus has continued to ignore private medical universities. "Last year, no admissions were done to Srinivasa Medical College. This year we have a second private medical university. Together they have 300 MBBS seats. There is no clarity on who will do their admissions," he said.
For instance, the committee has asked all candidates to pay a non-refundable fee of 500 towards processing fee via the bank payment portal and register for the first phase. Candidates, who are not registered in the first phase of online counselling, will not be permitted to attend the subsequent phases of online counselling, it said. However, when explaining the second phase, it says candidates planning to attend the scheduled second phase must pay ₹500 if they had not paid already. "I thought students who don't register and pay in round 1 won't be allowed to join the second round. These rules need a detailed explainer," said S Satish, whose nephew is attending the counselling this year.
The prospectus also said that candidates who opt out of college in the first phase cannot claim the opted-out college(s) in a subsequent phase of counselling but it allows a candidate who has taken a seat and not joined/discontinued the course to attend the subsequent phases of online counselling for the academic year 2022-2023. "When I read section D of the first phase of online counselling, I first thought it was a printing error. But it does not look like it," said Mahalakshmi S, parent of a medical aspirant. "But on the same page they have reiterated that if a candidate fails to join the college within the stipulated time, in the 1st phase of counselling he/she will be permitted to participate in the 2nd phase of online counselling," she said.