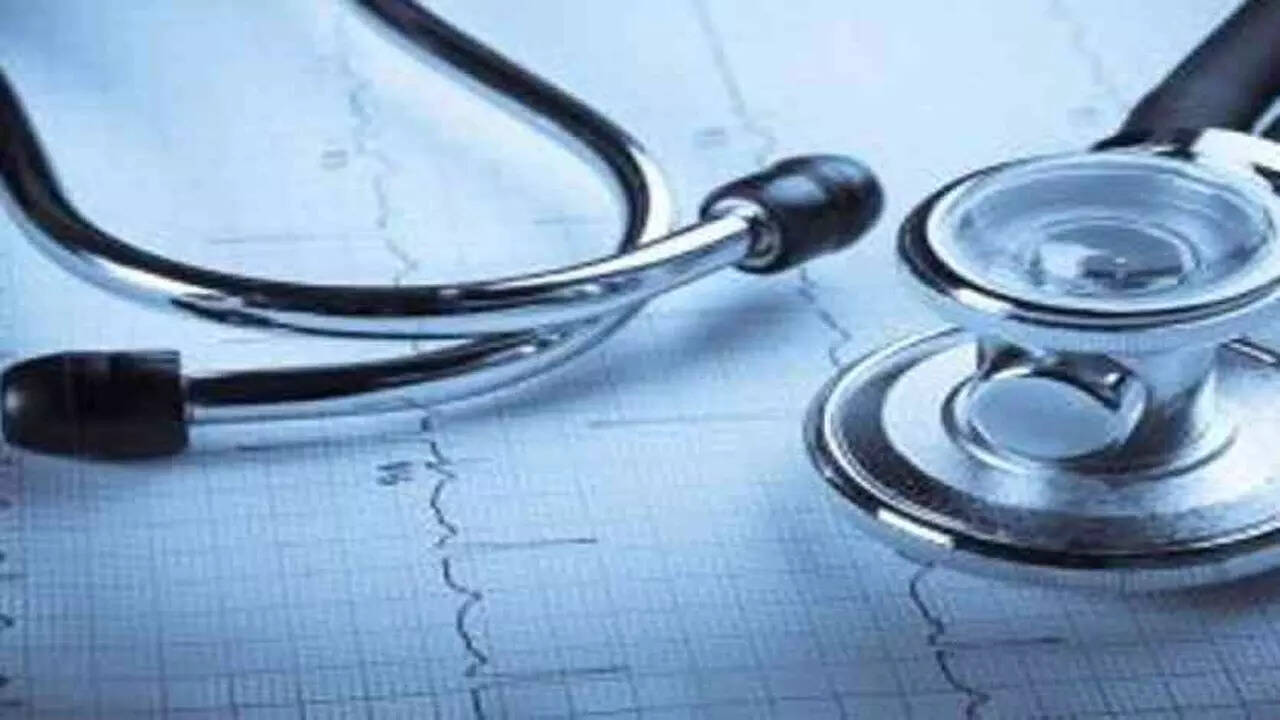 Hyderabad: Amid growing fears among students about their future in the wake of cancellation of admissions in three
private medical colleges
in
Telangana
, the
National Medical Commission
(NMC) and the state government are blaming each other for the fiasco.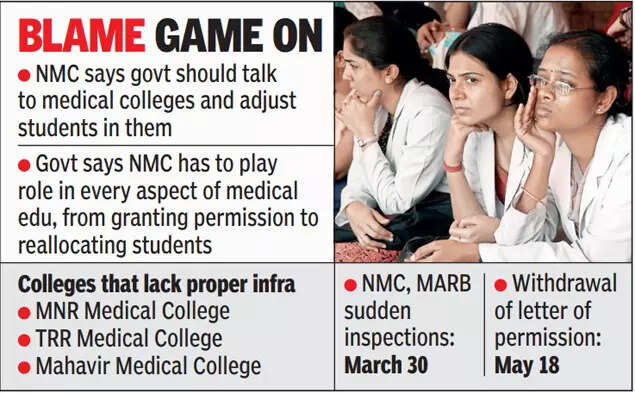 The ongoing tussle is about who should take the lead in accommodating the students of these three colleges into other government and private medical colleges. The NMC lobbed the ball into the state's court, saying it should talk to medical colleges and adjust the students in them in tune with their category. It even said it had allowed creation of 100 additional MBBS seats in each course.
The state government, on the other had, after appointing an experts committee to deal with the situation, said the NMC will have to play a major role in every aspect of medical education — right from granting permission to run a college to cancelling the admissions and up to reallocating the students.
As PG students have to be adjusted in various departments in tune with their subjects, the NMC said it allowed creation of supernumerary students/seats for this year as a one-time measure.
The official machinery within the state government is anguished over the sudden inspection of the private colleges and the equally sudden cancellation of admissions. Having accorded permission to make admissions a few months ago — permissions were accorded for increasing the current number of seats in one of these three deficient colleges — the NMC and its quality experts have delivered a shock by taking a U-turn within a month after the admissions were completed.
The students are not at fault because they joined these colleges only through the health university — that too after the NMC permission for these very same deficient colleges. Even reallocation is not happening quickly.
In the meantime, the state experts committee says the NMC should ensure that the reallocation of students too should happen in tune with convenor quota, management quota seats and also in accordance with caste-based reservations. Even the creation of supernumerary seats has to be done college-wise and it can be done only after NMC allows it in writing for each college, experts say.
The NMC says the state gives the essentiality certificate to each medical college and hence it should accommodate the students of these deficient colleges into government medical colleges. "We are now resting our hopes on the high court which is scheduled to hear the grievances of the medical students on July 7," Sama Sandeep Reddy, counsel for the students, said.