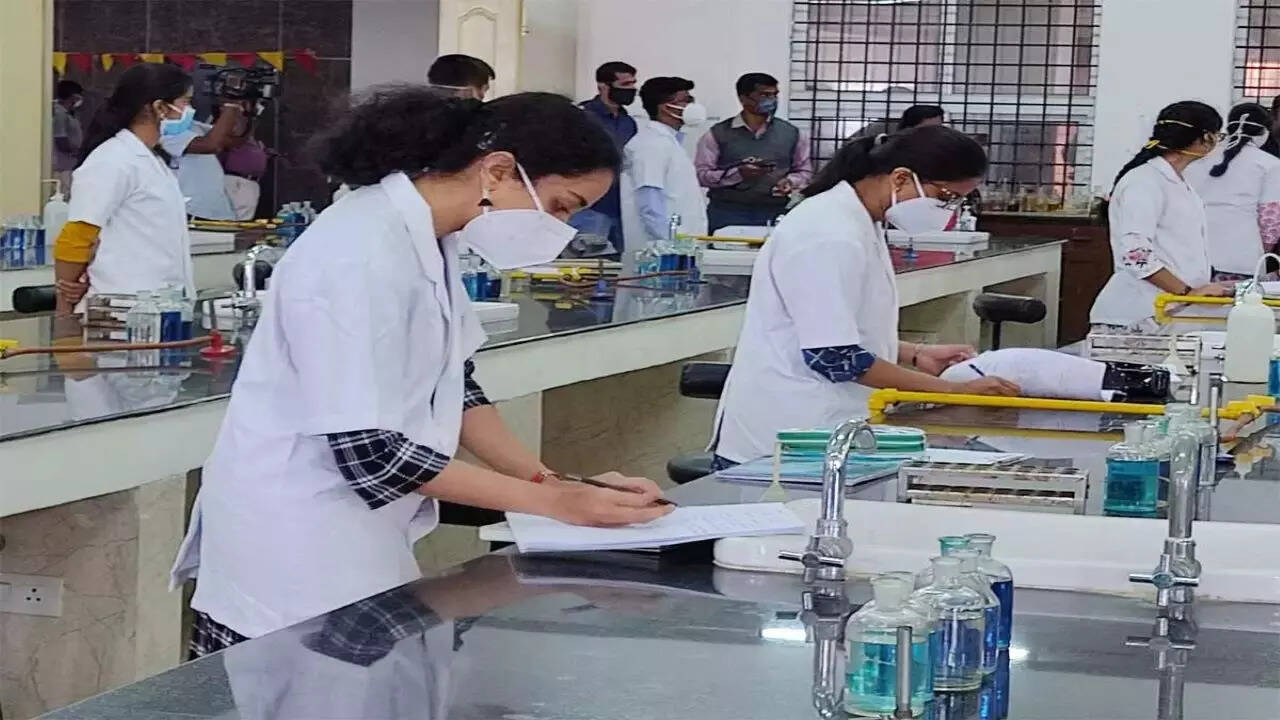 Mumbai: Deputy chief minister Devendra Fadnavis and medical education minister Girish Mahajan have announced setting up of new medical colleges in 12 districts even as the existing 23 government-run medical colleges in the state are in bad shape owing to lack of adequate manpower.
The post of director of medical education is lying vacant since February 2019 after the retirement of Praveen Shringare; Nanded Medical College dean Dilip Govind Mhaisekar is holding additional charge, 11 medical colleges are without deans, and many posts of professor, associate and assistant professor are vacant.
Giving an assurance that these posts will be filled in a time-bound period, Mahajan said: "The Maharashtra Public Service Commission has recommended five candidates for appointment as deans. We are in the process of setting up a special board for expeditious filling of vacant posts."
The new medical colleges will come up at sburban Mumbai, Thane, Palghar, Gadchiroli, Washim, Buldhana, Bhandara, Amravati, Wardha, Hingoli, Jalna and Ahmednagar districts. They will be developed from the Rs 4,000-crore Asian Development Bank loan which will be made available in phases.
"We have drafted a plan to strengthen the existing state-run medical colleges. We will secure financial assistance from other organizations too," Mahajan said. "Along with the new colleges, we will set up superspecialty centres in certain districts. Our goal is to develop world-class medical facilities in the state."
A former dean, however, said for years the medical education department has been neglected owing to lack of political leadership. "The cabinet member who had the portfolio took little interest in strengthening the infrastructure and human resource development. Key issues were brought to the notice of the political leadership, but stringent measures were never taken to improve the situation," he added.
The former dean further said that neither a review was done nor steps taken to fill up the vacant posts in state-run medical colleges. Major concentration was on setting up a state-run medical college in Baramati, the hometown of the Pawars. On the day of inspection, teaching staff from Pune's BJ Medical College was shifted to Baramati to ensure that it gets recognition, he claimed.
He added that while Grant Medical College is one of the oldest in the country, no steps were taken for developing it as a superspecialty centre. The only saving grace for GMC was the excellent work done by it at the peak of the Covid-19 pandemic.
He added that Fadnavis and Mahajan must take note of the National Institute Ranking Framework report where not a single state-run medical college in Maharashtra is among the top 50 colleges.