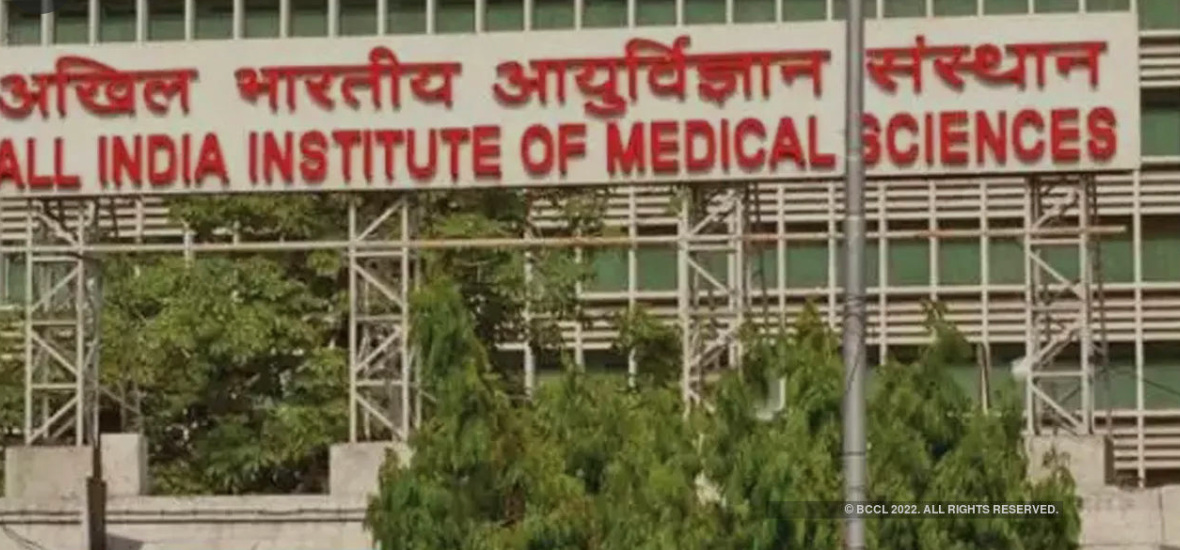 New Delhi: The request for voluntarily retirement made by a doctor from the All India Institute of Medical Sciences (AIIMS), who was recently shifted out of his department after a preliminary inquiry against him found a merit in the allegations that he had taken money from a patient's father for conducting a surgery, has been rejected by the institute.
According to sources, Dr KK Roy, professor of obstetrics and gynaecology at AIIMS, had applied for retirement just a week after the complaint was filed against him. He is due to retire next year. Though he has been shifted out of his department to National Cancer Institute in Jhajjar after a fact finding committee found merit in the allegations made against him, he has not been assigned any work there, said sources.
Efforts to contact Dr Roy proved futile. AIIMS additional spokesperson Dr Karan Madan neither responded to calls nor queries sent via messages.
"Having conducted a preliminary inquiry into the matter, the committee is of the opinion that the complaint made by Lal Singh Chaubey has merit and the allegations of having paid money for surgery to Dr KK Roy can not be denied. The testimonies of two different patients' attendants, the complainant and one other patient, each independent of the other, are very clear and similar and lend credence to the complaint. The complaint made by Lal Singh Chaubey carries weight and is not motivated," the committee's report stated.
The inquiry committee was chaired by Dr Sunil Chumber and had Dr Manish Singhal, Dr Rajeev Kumar and Dr Nirupan Madan as members.
According to the preliminary inquiry report, the patient/attendant was allegedly asked to pay money for procurement of supplies by Dr Roy, who allegedly introduced them to a supplier in his room. The patient's father allegedly paid cash to the supplier but no receipt or supplies were provided to them as the supplier said that he would provide necessary supplies to the doctor directly. The patient and her attendant had allegedly paid Rs 30,000 initially to the vendor and later, they allegedly paid another Rs 4,000 to the doctor, it stated.
When asked about the action taken against the doctor, private secretary to union health minister Vaibhav Bajaj said he had no information regarding the action taken report and would get an update from the institute authorities. However, the fact finding report has already been submitted to the ministry.