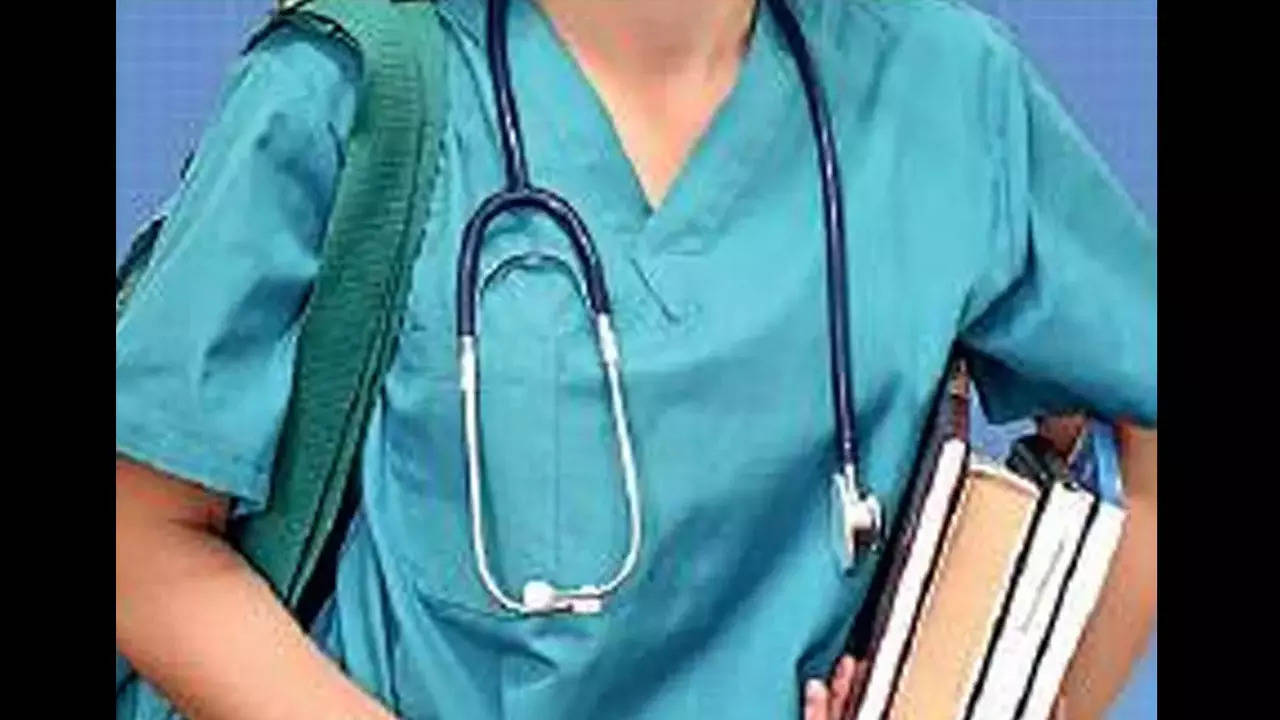 Kolkata
: Medical
students
of Bengal who had returned from war-torn Ukraine have resumed their physical classes at government medical colleges from Wednesday, for the first time in more than three months.
While a central nod for admission of these students at Indian medical colleges are still due, the state government has allowed all 394 Ukraine-returned medical students in Bengal to undergo "observership" at multiple medical colleges across the state where they can attend lectures, take notes and even attend practical classes but cannot perform the practical sessions by themselves.
"It is a start in the right direction. We were getting frustrated about our future but with the state government allowing us to attend lectures, it is a big relief for us. We hope the central government recognises these efforts and allow us full-fledged admission," said Souhardya Majumdar, who has completed his eighth semester classes from Bogomolets National Medical University in Ukraine and attended the class with final-year students of RG Kar Medical College on Wednesday and Thursday.
Anubhav Chandel, a third-year student of Vinnytsia Pirogov National Medical University who attended the observership classes with third-year students of RG Kar, said: "We attended lectures on ophthalmology, anatomy and various other subjects. The authorities are maintaining a separate register for us. We also attended a practical class on ophthalmology but observed it while other students conducted the practical tests."
A senior official at RG Kar Medical College said 32 students had been allotted there, out of which 27 have turned up. "We have been informed to allow them to attend the lectures with regular students for one month. It may be extended," he said.