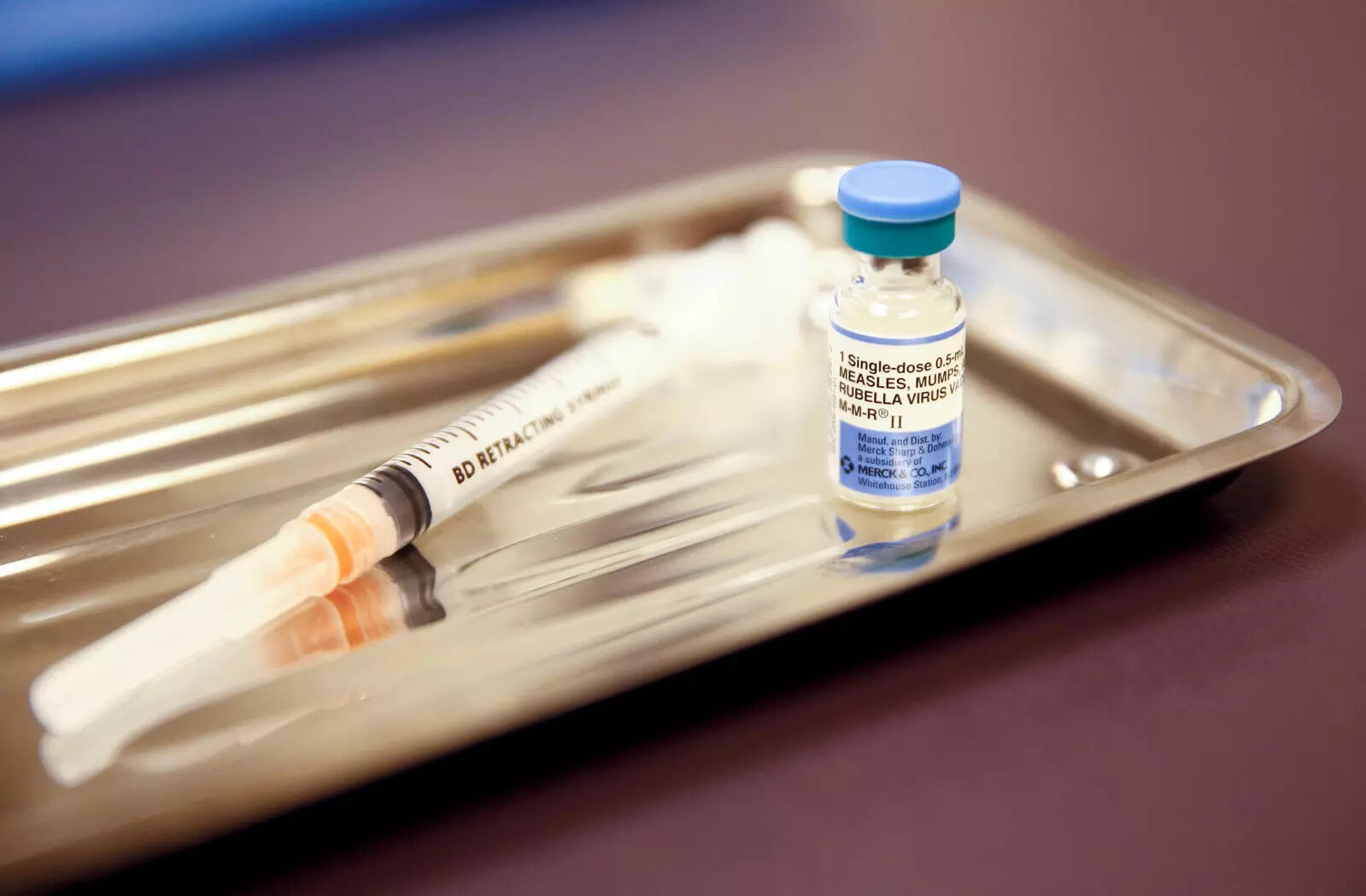 Gurgaon: At least three confirmed cases of measles have been found in
Nuh
. According to the health department, there are also 47 other suspected cases of the disease. According to health officials, a team of
World Health Organization
has confirmed a measles outbreak in the district. The immunisation team is planning a campaign to vaccinate children up to 16 years in the area. Intensive immunisation has already started in the infected villages.
State immunization officer Dr Virendra Singh Ahlawat told TOI "A survey was carried out and cases of measles were found in three villages. We have already intensified the screening and vaccinated all children in these villages. Teams will carry out vaccination in other villages of the district as well."
When asked about the reason for the outbreak he said, "Unhygienic conditions, living in congested areas and not getting vaccinated are the major reasons for the outbreak. Measles can be prevented by getting vaccinated and it spreads among children who are not vaccinated. To prevent measles, two doses of MR (Measles Rubella) vaccine (the first dose at 9 months of birth and the second dose at 18 months) should be taken."
Meanwhile, Prabhjot Singh, mission director, National Health Mission (NHM), Haryana said, "The State Immunisation Officer informed us about the outbreak of measles in the primary health center (PHC) of Nuh's Marora area on May 10 and 11. Initially three cases were reported by the ASHA worker in a house in Dhandholi Kala which was also confirmed by the medical officer. Eight more cases of measles were reported in the survey of nearby houses conducted by a team sent from Chandigarh."
In the preliminary survey, 36 more suspected cases were found in these three villages including Dhandholi Kala, Raniala and Rithat. Later, 47 suspected cases of measles were found in the survey. In the villages where suspected cases have been found, all children would be fully immunized, said health department officials.